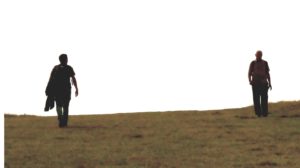 In a Master class session, the moment I saw the words "Neuro Linguistic Programming" I could not resist the inner voice of my jargon over-dosed mind saying "Not another jargon! Please!".  Alex Jacob, the NLP coach and chief trainer at Centre for creative learning, said "To put it in simple words, it just means your thoughts, words and behavioral patterns.  But, in general, simple words don't attract people."
This candid demeanor and witty reply kindled my curiosity and interest. I signed up for the two day work shop "the Pathfinder" which was conducted in "Wandering artist" in R.A Puram on 2oth and 21st of May.  I am an IT professional, longing to make a career out of public speaking, but tightly bound by several insecurities, predominantly financial. Desperate for a solution, I, with 9 other participants, placed high hopes on this workshop.  And it just didn't satisfy. It delighted me!
Stepping into the room in a casual tee and jeans, Alex started the workshop with a series of interesting activities which got us introduced to each other, as well as to NLP –  Neuro Linguistic Programming.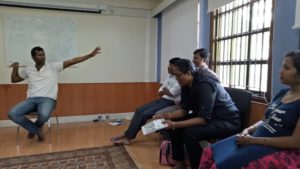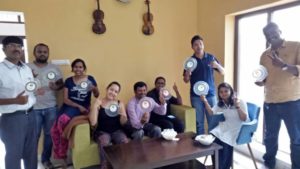 The awe inspiring moments occurred when we were made to visualize our ambition, the obstacles and the respective solutions through a simple activity.  In the subtlest way possible, I was awakened to the fact that both the obstacles and the solutions came from within.
The session on patterns and belief systems made me reflect on my own reaction to every tough situation faced. A fellow NLP participant shared his experience of not being able to say no, which ended in a plateful of incomplete tasks, thus earning him a not so good reputation in the company. He was made to look at himself from a different perspective through an activity. This not only gave him clarity, but made him utter the word "no" with panache.
Witnessing this brought to me the memory of an unfortunate event a few years back, where I could not answer a question raised by a panelist in a debate competition. The booing of a hundred students and the humiliation had stopped me from further participation.
I found myself slowly reflecting on that haunting incident and I, in turn took a different perspective to analyze it. I realized that it was my reaction to the situation that had worsened things.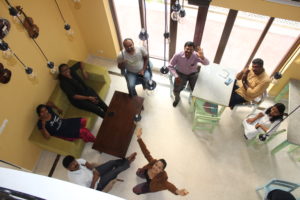 The first day left me with a lot of clarity. But at the same time, it kindled the deepest of emotions which took me back to the more feminine and carefree soul I was a few years ago.
The next day, the day began with a story telling session where Mohan Krishnan, a professional story teller known for his charismatic bearing and classic sense of humor, evoked the story tellers in us.  We shared our Ahhhaaaa moments and not so Ahaaaaa moments as stories. This churned my emotions further as I relived those moments through narration. Mohan Krishnan expertly guided us throughout with appropriate suggestions on improving our narrative skills.
After the lunch came the most profound of all sessions. The inner most fears and scars, concealed from the outside world for years, began to worm their way out of our mouths.
As a kid, I remember playing 'connect the dots' game. Till that afternoon, we were just ten distinct dots from different walks of life with different ambitions. But later, when every one of us started opening up, reliving our miserable moments, we were slowly connected just as in the Dot game.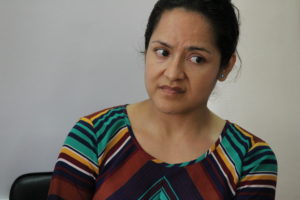 When my fellow participant started speaking about the strained relationship with her husband and mother in law owing to the unfair demands placed in the name of dowry, my eyes welled up. As a woman, I could literally feel her pain and found myself holding her hand for a while to offer some support.
The story that shook our roots was that of a young girl who, in her teens, was almost subjected to sexual abuse by a guy, whom she believed, was a good friend.  The pain and the guilt had been gnawing her for years, which made her burst out uncontrollably.  I was reminded of my own emotional turbulence in my teens and when I looked around the room, the pin drop silence implied that every one of us were emotionally connected to this girl, sincerely hoping for her recovery from the negative influence of the bitter past.
Then came a guy from IIT, smart and confident in stature. He narrated the story of his school days wherein he was head over heels in love with a girl. But he was never able to muster the courage to propose. Using that opportunity, his friend, who liked the same girl, manipulated him in such a way that the girl ended up misunderstanding our guy and she continues to avoid him, till date.  When he said in a broken voice with moist eyes that he had been mistaken for no fault of his, I realized emotional pain is never confined to women alone.
Pain knows no gender.  Pain never cares whether you are an Indian or an American or any XYZ national on planet earth. I learned this from the story of Vanessa, a versatile artist from California, who broke down when she shared incidents from the past wherein she was bullied and taunted for being fat and unattractive. We Indians have always had the impression that foreigners have the best of everything. That day, I asked myself "which idiot said that?"
Just like any other woman, I too loved a man, hoping for a better future which might finally shadow the disturbing childhood I had. But we broke up two years ago after a lot of misunderstandings and struggles to keep up the already unsteady relationship. This put me through a lot of turmoil. But by god's grace, I almost managed to strengthen myself.
After listening to all these people, Alex said, "Just think, who doesn't have problems?" I could not help but agree with him.Amidst so much emotional turbulence in the room, Alex shone as a bright spark of hope to us. He not only got us to confess, but also made us overcome every painful memory through simple activities. When the young girl choked and struggled during the activity hovering between the bitter past and reality, he simply held her hand saying "you have the strength within". This simple gesture finally brought her to the warmth of emotional relief.
When the session was over, we all found ourselves hugging each other in the room, with mixed feelings of empathy and happiness. No more trainer induced activity was needed for us to mingle J . It was hard to believe that we were complete strangers just the previous morning.
We live in times where luxuries like SUVs and bungalows have become necessities, but Life determining factors like ambition, moral support, inner peace and self-confidence, still remain unattainable luxuries for many.  Neuro Linguistic Programming is a beacon of hope for every human longing to shatter the walls of guilt, insecurities and uncertainties to bravely embark on a new life full of confidence and eternal joy. In short, NLP is a journey from existence to living.
What to expect ? – Hear from Participants :
how the behavioural patterns of a person changed  and the mental agony, emotional setback  have been eliminated and it was apparent
These unnecessary things are unwanted patterns created in my mind & heart over the years. I could identify few of them during the course of the workshop.And most importantly, It's only upto me to have the life that I want and it is simply foolish to blame any one else for any unnecessary things happening/my failures etc.
After NLP workshop, I feel that I am a bird – free bird which can do anything, just pursue what I want!!!
Don't give a damn about other's bad opinion/comment about us. It's just their opinion…nothing more.
Discount code : FIRSTFEW
( CLOSING SOON, DISCOUNT CODE EXPIRES IN 24 HOURS)
The Pathfinder : NLP Experience by a participant . MUST READ