I left my successful job as a Manager Training at the age of 32 to pursue my passion of being a trainer and a coach . . . but it wasn't an easy journey.  There were many stumbling blocks during this journey and in this process I realized and learned a few basic life lessons – happiness lies within me, being creative about life means being courageous enough to lead a life of purpose and meaning under the guidance of Mr and Mrs Heart. Today, I support individuals in discovering the answers to the questions: "Who Am I, What do I want do with my life, and How do I get there?"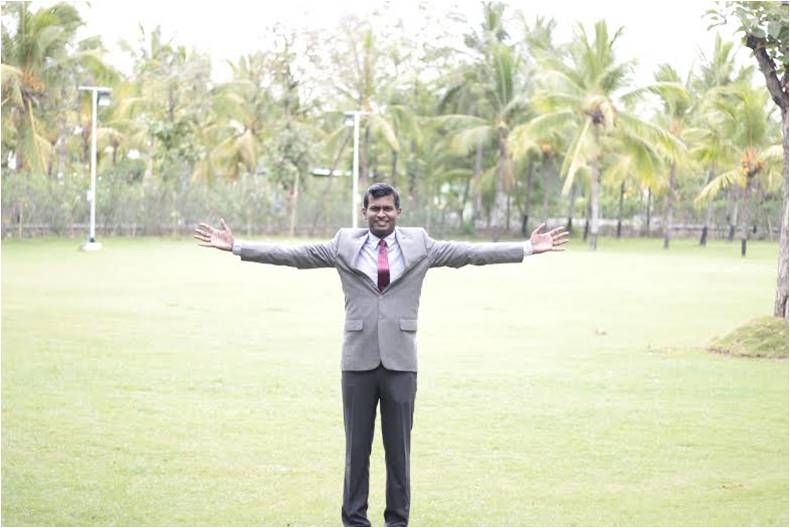 I'm an NLP and a behavioural trainer, a coach and a group facilitator, who has over 12 years of corporate experience;
 I worked with MNC's like WNS Global Service, Logica CMG (CGI), Maersk Global and SourceHov, and in my last assignment, I worked in the capacity of a Manager – Training. Currently, I work with Individuals and groups across sectors helping organizations and individuals to improve performance.
I have invested more than 5000 hours of learning self improvement techniques and methodologies and this is still continuing. I have great understanding of teachings of world's greatest trainers and coaches like Brian Tracy, Robin Sharma, Tony Robbins, Wayne Dyer,Jack Canefiled,Zig Ziglar.
Every week, I invest 4-5 hours in learning, listening and upgrading my mind on self improvement tools and techniques
My Vision-Mission-Values
My vision is to help individuals to be best in their behaviour patterns, which is aligned with their highest vision. I believe training and coaching, correctly imparted to an individual can bring best out of the individual, who in turn can create a better world for us. I subscribe to the values of Learning, Fun, and Provocation with care, Passion, Change, Creativity, Meaning, Purpose, Vision, and Helping.
Who are my mentors and coaches?
Though I've undergone many training and coaching programs – Indian and International , two people – Ashok Subramanian (www.shinota.com) and David Ferrers (www.davidferrers.com) had profound impact in my life. They challenged me, coached me, educated me and instilled a sense of purpose and direction in my life.
And some boring facts about me… ……Certifications and Credentials:
Executive MBA from Symbiosis Pune
NLP Master Practitioner and Trainer
Certified BLHP ( T group training methodology)
A committed and passionate Toastmaster Since 2008
Underwent 99 days of daily coaching with David Ferrers ( Coach UK)
Organized International training events in India
More than 500 hours invested in communication, leadership and self development programs
I have been training since 2004, though training hours are not monitored and recorded, I'm confident that I've trained more than 1000 individuals and has more than 2500 training hours under my belt. I've trained employees of HP, Manipal Group, Cisco, Pramati, ABB, ANZ, WNS, Logica,MAX, Cognizant, SourceHOV, Capgemini, Maersk, Entrepreneurs, College Students, MBA Graduates and members of Toastmasters International.